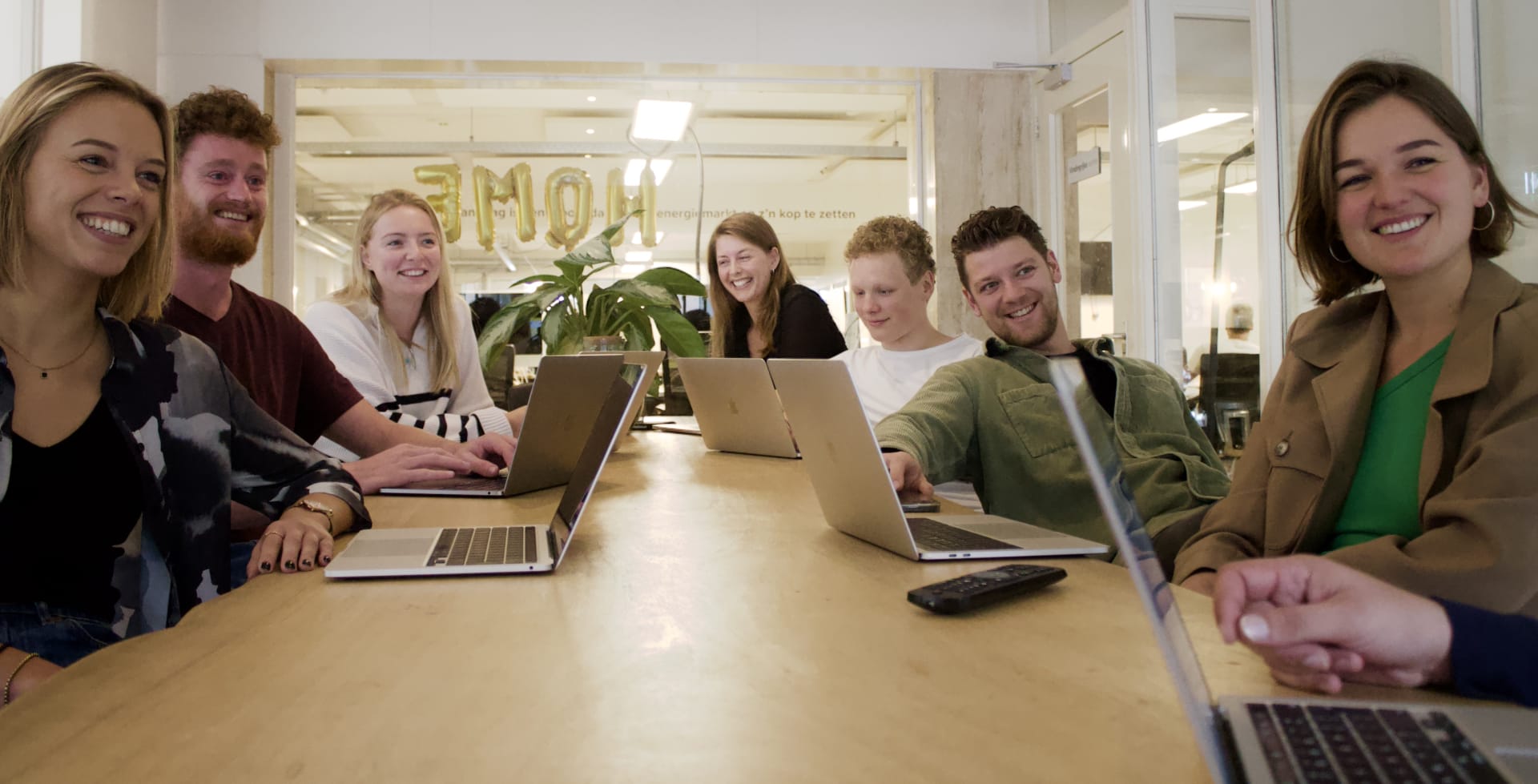 Data Engineer
Amsterdam

,

Noord-Holland

,

Netherlands

Data & Analytics
Job description
We are Vandebron
Vandebron is the challenger within the Dutch energy market and is there to ensure radical transparency. At Vandebron you choose from whom you buy energy and where your money goes. We are pioneers, because at Vandebron we develop smart energy applications such as 100% green and smart charging. As an innovative Tech Scale-up, we strive to make the energy market even more sustainable. Our mission is crystal clear: 100% sustainable energy in the Netherlands as soon as possible.
This is where you'll end up

You'll become part of the Energy Services & Flex Analytics team within Data Analytics, which is at the core of Vandebron. We are a fast paced team of data scientists and data engineers that deliver ML-driven data products such as energy production and consumption forecasts. Our products are used for high-impact decisions such as daily energy trading, optimizing asset usage such as batteries and (near) real time grid balancing on flex markets. The team works with exciting new data engineering and machine learning techniques and tools within our modern data stack to create value in an exciting and always changing environment.
You will also collaborate with your colleagues within Data Analytics to contribute to making all of Vandebron more data-driven. We do this by ensuring data availability, providing deepdive analyses and delivering data-driven products for business domains such as digital, finance, marketing, electric mobility as well as customer facing teams. We also work closely with the leadership team to support business-wide projects and facilitate decision making on a company level.


What are you going to do?

Collaborate with our data scientists and data engineers to bring our data products to the next level by designing, implementing and optimizing data pipelines

Ingest and make available new data sources as well as adding or improving data quality checks and monitoring

Work on improving and operating our data stack more broadly, and keep current pipelines and products running smoothly

Manage our orchestration tooling and make sure our (critical) data products are always accessible to internal and external teams

Learn new tools and techniques that continuously improve our existing data infrastructure
Job requirements
This is how you make a difference

You have a strong background and solid working experience as a data engineer (3+ years)

You have extensive experience in using Python, SQL, API's and orchestration to build, design and implement data pipelines

You are skilled in designing data models and optimizing their implementation for speed and scalability

You preferably have experience with ML-ops such as monitoring, continuous train-flows and building production ready ML-pipelines

You are a good communicator and are keen to work closely in a close knit team

You are engaged and committed to helping the Data Analytics mission of making Vandebron more data-driven and helping others derive value from their data; you're interested beyond the mere technical details
What do we offer?
An office in the center of Amsterdam

A career within the pioneer of the Dutch energy market

An ambitious, innovative and dynamic work environment

You have the option to work remotely and for a good work-life balance we strive to work in a hybrid manner

We believe that you never stop learning, therefore you will receive a yearly development budget

A tasty and organic lunch every day

The chance to be your authentic self within the Vandebron culture

Our quarterly Hackathon, (team)events and monthly company update concerning our mission

Discount on your energy contract with Vandebron

Proper fun and laughter at our monthly office parties
Interested?
Maybe you don't fit all these requirements but you still think you're the right person for the role, still apply :). At Vandebron we believe in diversity, inclusiveness and equal career opportunities. Be your authentic self and it's totally okay with us if you don't mention your gender or date of birth on your resume. We also care about your privacy and handle your data carefully. Under the GDPR, you are not required to provide us with any information about your health, race/nationality, and religion, and you may also omit your social security number (BSN) and passport photo from your job application documentation
If you are as enthusiastic as we are, please apply via this page. Not convinced yet and do you have questions? Feel free to ask them via Jordreukers@vandebron.nl
Amsterdam
,
Noord-Holland
,
Netherlands
Amsterdam
,
Noord-Holland
,
Netherlands