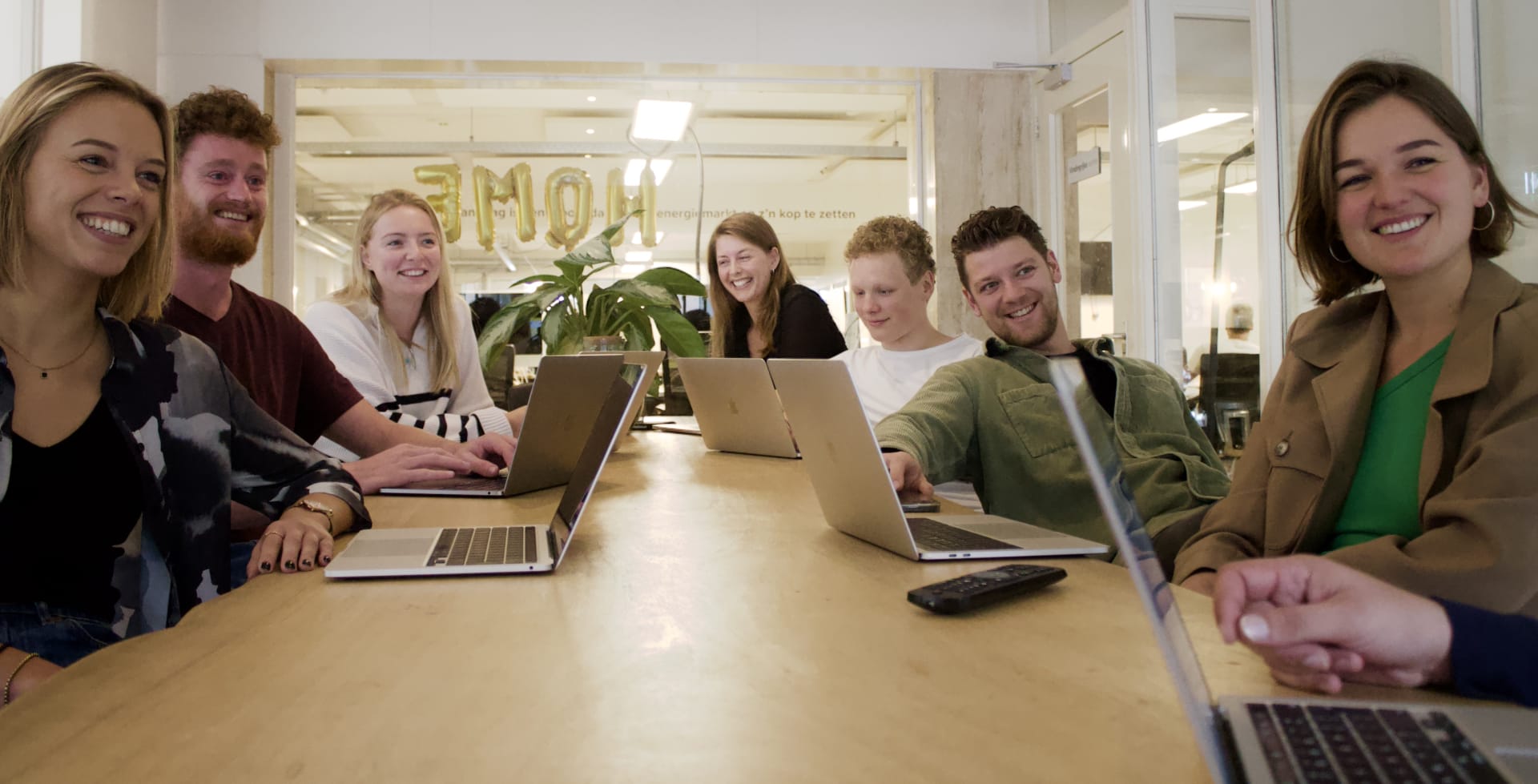 Product Manager Marketplace
Amsterdam

,

Noord-Holland

,

Nederland

Digital Innovation
Functieomschrijving
We are Vandebron

Vandebron is the challenger within the Dutch energy market and is there to ensure radical transparency. At Vandebron you choose from whom you buy energy and where your money goes. We are pioneers, because at Vandebron we develop smart energy applications such as 100% green and smart charging. As an innovative Tech Scale-up, we strive to make the energy market even more sustainable. Our mission is crystal clear: 100% sustainable energy in the Netherlands, 100% of the time.

This is where you'll end up

As a product manager Marketplace at Vandebron, your main responsibility is to connect business strategy, market developments and customers needs in order to develop product(s) that will create as much impact on our mission as possible. You continuously have conversations with customers and stakeholders on what can be improved and what direction the product should take in terms of markets, USPs, level of service etc. In this role you are focused on our Marketplace products. In this part of our business strategy we focus on innovating and growing our products for customers that we are supplying energy to. You work together with two product teams that are continuously delivering value for new services and growth of our platform. Also there is a direct link and influence to other delivery teams such as our CRM, BPM and ERP. The field of internal stakeholders, important for (cross-functional) collaboration, is very diverse and can be found in our departments of Customer Operations, Growth, Marketing, Energy Services and E-Mobility.


What are you going to do?

You create product roadmaps together with your team and make as much impact as possible by aligning the product roadmap with Vandebrons strategic ambitions, maximizing impact by influencing those strategic ambitions if needed

Your personal focus is the high level roadmap for the Marketplace domain with an outlook of at least six months. You work towards the ambition of extending that view to the minimum of a year. This will contribute to a steady focus of the more short term product roadmaps.

You coordinate the roadmap with other strategic roadmaps (Energy Services and Electric Mobility) with the goal of delivering as much value for Vandebron and ensure a smooth cross-functional collaboration.

You are an equal sparring partner for the senior stakeholders in the Marketplace domain and are able to bridge the conversations from a product and customer centric perspective


You translate the company strategy into a product strategy and long term roadmap which you can use to differentiate your product and let it stand-out from the competition

In the product development funnel you work closely with product owners, senior engineers and an agile coach. Within the Marketplace domain we currently have two product owners. Together you collaborate to organize 'flow' and get better every day.

You work together with our Customer Experience (CX) team and other stakeholders to identify customer needs and industry trends and include these latest insights in your product roadmap.

You communicate product strategies and progress to internal and external stakeholders and are able to manage their expectations.

You manage a small team of product owners and product specialists (2-4FTE) and support them in their personal development trajectories
Vereisten
This is how you make a difference
You have at least 5 years of experience in a product role and thereby have a strong track record in developing and implementing new disruptive products and services.

You are opinionated about priorities and align continuously with product owners and business owners on what's most important

You are able to provide strategic input to your product development teams who will subsequently prioritize and translate that into the work within their sprints

You understand the energy market and know how digital products can contribute to the mission of Vandebron


You have strong team management competencies and experience in guiding/coaching people.

You have a strong understanding of product development processes and methodologies

You have strong communication skills to both support the team and to represent the product team within Vandebron.

You have strong analytical skills and you are a results-oriented person who is able to lead a team of highly skilled professionals.

You are experienced in making decisions regarding projects and deciding on priorities within your area of responsibility.

You have excellent communication skills and project management skills to continuously keep aligned with internal and external stakeholders.

What do we offer

An office in the center of Amsterdam

A career within the pioneer of the Dutch energy market

An ambitious, innovative and dynamic work environment

You have the option to work remotely and for a good work-life balance we strive to work in a hybrid manner

We believe that you never stop learning, therefore you will receive a yearly development budget

A tasty and organic lunch every day

The chance to be your authentic self within the Vandebron culture

Our quarterly Hackathon, (team)events and monthly company update concerning our mission

Discount on your energy contract with Vandebron

Chats and laughter at our (sunny) roof terrace or in our garden


Interested?
Maybe you don't fit all these requirements but you still think you're the right person for the role, still apply :). At Vandebron we believe in diversity, inclusiveness and equal career opportunities. Be your authentic self and it's totally okay with us if you don't mention your gender or date of birth on your resume. If you are as enthusiastic as we are, please apply via this page. Not convinced yet and do you have questions? Feel free to ask them via Minkevandijk@vandebron.nl
Amsterdam
,
Noord-Holland
,
Nederland
Amsterdam
,
Noord-Holland
,
Nederland