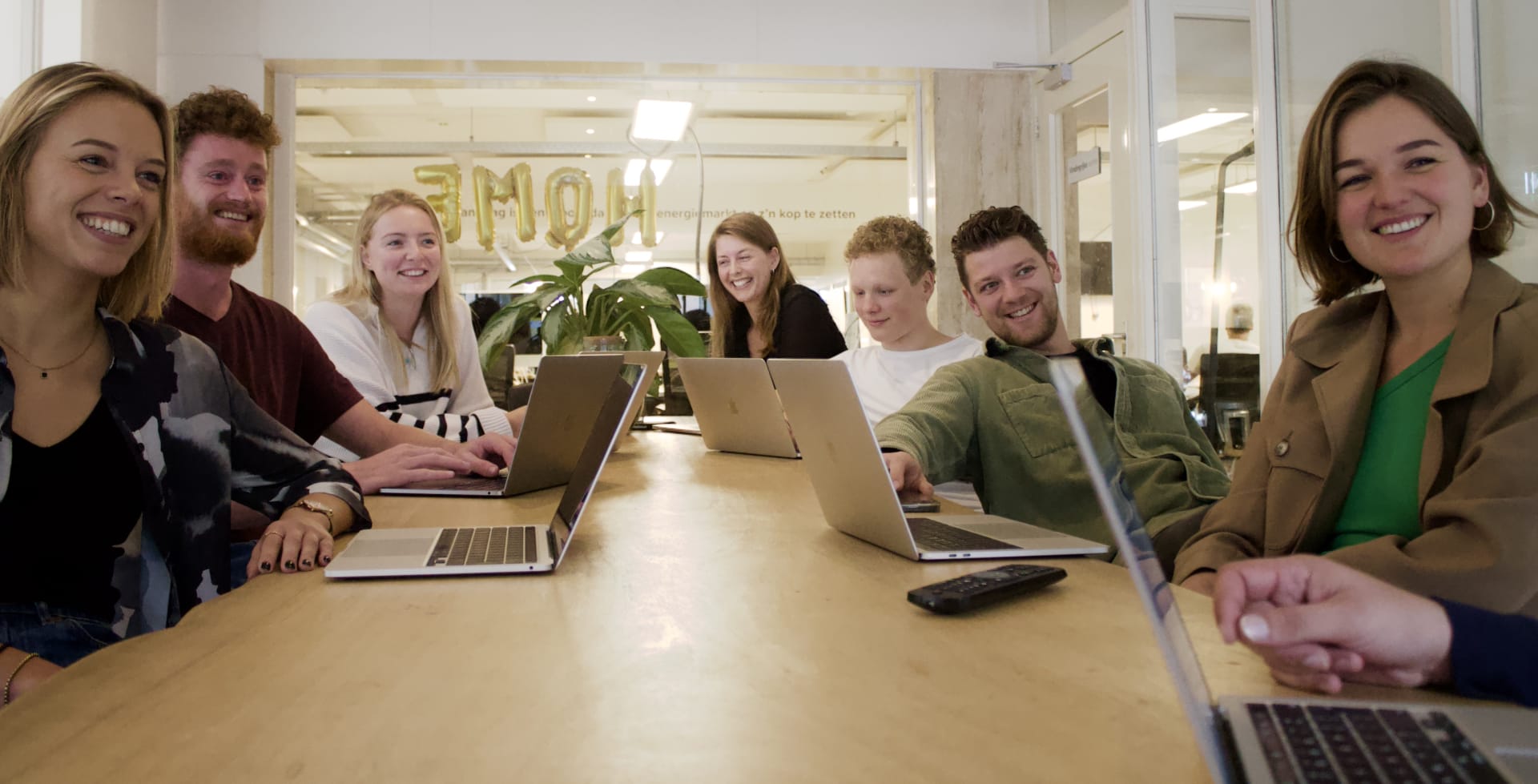 Operations Analyst Marketplace
Amsterdam

,

Noord-Holland

,

Nederland

Customer Operations
Functieomschrijving
We are Vandebron
Vandebron is the challenger within the Dutch energy market and is there to ensure radical transparency. At Vandebron you choose from whom you buy energy and where your money goes. We are pioneers, because at Vandebron we develop smart energy applications such as 100% green and smart charging. As an innovative Tech Scale-up, we strive to make the energy market even more sustainable. Our mission is crystal clear: 100% sustainable energy in the Netherlands, 100% of the time

This is where you'll end up
As Operations Analyst Marketplace your main focus will be on working with data in our backend system. You will do this in close collaboration with our Backoffice, Development teams and our Data Analytics team. Your goal is to optimize our data, ensure the quality and assist in doing large scale data mutations.
In the Product team we make an impact for consumers to process and improve, for example, billing, installment amounts and energy consumption estimates in order to handle them properly and make them understandable.
The focus in this role will be on data management and data operations.


Our open culture will enable you to collaborate effectively with all your colleagues while being responsible for gathering and discussing requirements, before translating them into a solution that can be implemented.
What are you going to do?
You assist the Backoffice department, gathering their needs and improving the tooling with the aim for them to do their work as efficiently as possible.

Besides solving the stagnated processes, you make structural improvements that are solid for the future.

You know your way with SQL and API's to support the operational teams with data management.

You are in close contact with the Customer Journey team, to provide them with insights of the Backoffice processes.

You understand the priority of the different improvements and are able to explain the priority in a quantitative and qualitative way.

You know which processes are relevant for different stakeholders and know how to adjust your communication to each group.

You manage, test and communicate about open support tickets and incidents.

You actively participate in improving the support and development (agile) processes.
Vereisten
This is how you'll make a difference
You are analytical, eager to learn and like to work data-driven.

You want to invest in your technical knowledge and learn more about the digital landscape.

You are a results-oriented proactive person.

You have the ability to deal with complex issues by making them simple.

Ideally, you have worked with Salesforce before and you are motivated to use this experience towards making improvements and creating understanding among its users.

You have experience with SQL and are familiar with databases / data warehousing concepts.

You are able to work together with our Digital team and follow procedures that require a sense of responsibility and an eye for detail.

You have relevant working experience with data (pre).

You are able to distinguish requests for support based on urgency and priority.
What do we offer?
An office in the center of Amsterdam.

A career within the pioneer of the Dutch energy market.

An ambitious, innovative and dynamic work environment.

You have the option to work remotely and for a good work-life balance we strive to work in a hybrid manner.

We believe that you never stop learning, therefore you will receive a yearly development budget.

A tasty and organic lunch every day.

The chance to be your authentic self within the Vandebron culture.

Events and monthly company updates concerning our mission.

Discount on your energy contract with Vandebron.

Interested?
Maybe you don't fit all these requirements but you still think you're the right person for the role, still apply :). At Vandebron we believe in diversity, inclusiveness and equal career opportunities. Be your authentic self and it's totally okay with us if you don't mention your gender or date of birth on your resume. We also care about your privacy and handle your data carefully. Under the GDPR, you are not required to provide us with any information about your health, race/nationality, and religion, and you may also omit your social security number (BSN) and passport photo from your job application documentation
If you are as enthusiastic as we are, please apply via this page. Not convinced yet and do you have questions? Feel free to ask them via
jordreukers@vandebron.nl
Amsterdam
,
Noord-Holland
,
Nederland
Amsterdam
,
Noord-Holland
,
Nederland