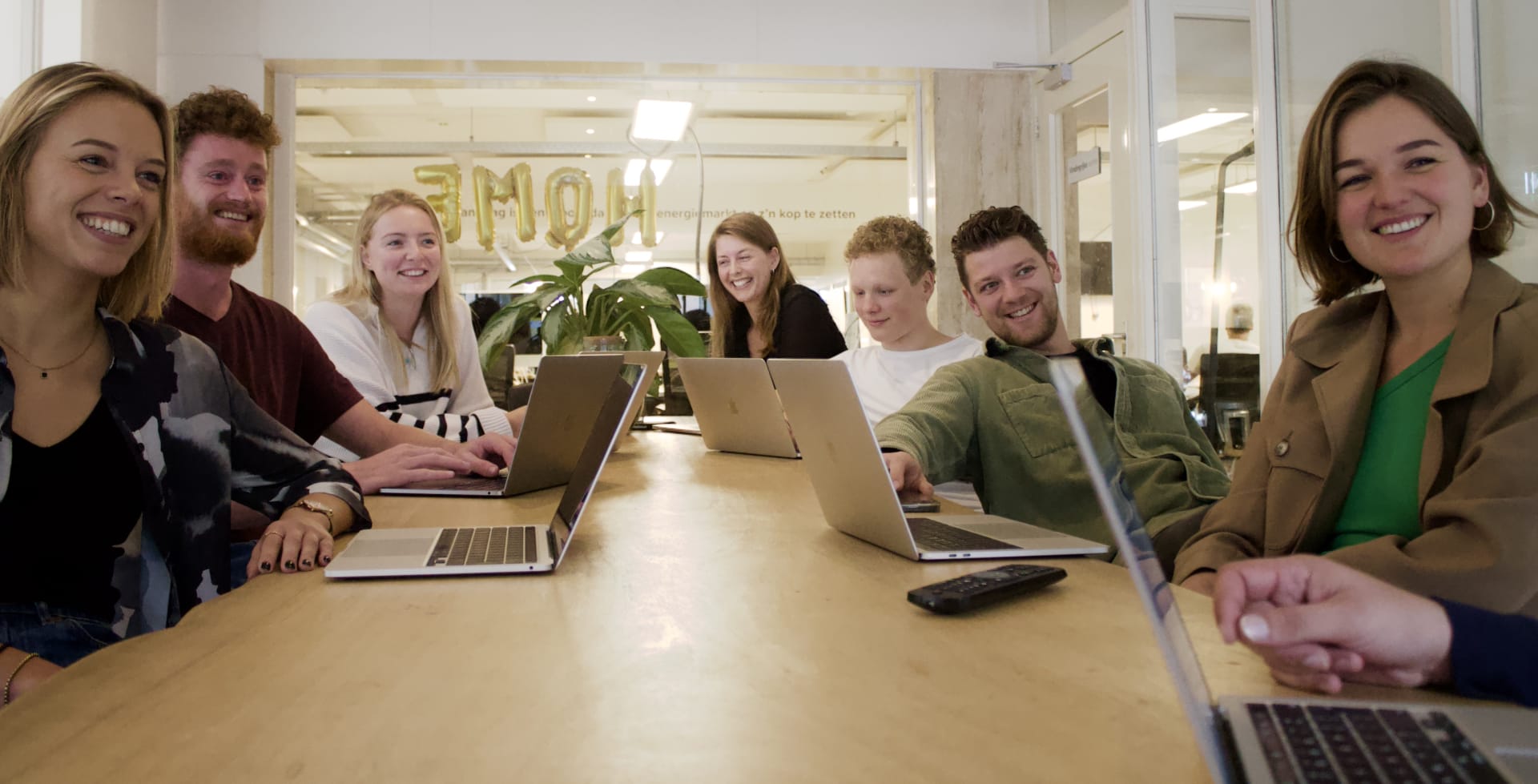 Staff Engineer
Amsterdam

,

Noord-Holland

,

Nederland

Digital Innovation
Functieomschrijving
We are Vandebron

Vandebron is the challenger within the Dutch energy market and is there to ensure radical transparency. At Vandebron you choose from whom you buy energy and where your money goes. We are pioneers, because at Vandebron we develop smart energy applications such as 100% green and smart charging. As an innovative Tech Scale-up, we strive to make the energy market even more sustainable. Our mission is crystal clear: 100% sustainable energy in the Netherlands, 100% of the time.

This is where you'll end up

As a Staff Engineer at Vandebron Digital, first and foremost, you're responsible for taking Vandebron as a whole to a higher level from a technology perspective, representing your business domain. You're actively involved in structuring and architecting the domain of Marketplace, as well as contributing to the larger picture. You translate broader internal and external developments into consequences for your own domain and apply them in the technology of the marketplace domain. Your concern is not just architecture and structure, but it extends to engineering practices, tooling, quality and ways of working from the tech perspective.


Marketplace
In this domain we actively innovate on the growth and services of the Vandebron platform. The goal of the products is to grow our customer base with new propositions that accelerate the energy transition. The other goal is to retain our customers by providing excellent (self) services and customer satisfaction. The digital applications and services that support these goals are managed by two different product development teams.


What are you going to do?

You architect, structure and inspire in your own domain. Not from the perspective of prescribing solutions, but from the perspective of providing direction and guardrails.

You ensure your domain is properly represented in the cross-domain discussions and decisioning that takes place.

You translate the wider Vandebron architectural perspective into consequences for your domain, and ensure the domain stays on top of these

You participate in Town Planning with other Staff Engineer to align and decide on wider technological matters

You ensure your domain is properly aware of the context in which they operate from the tech perspective

As a Staff Engineer you stimulate technical growth, whereby you could create workshops, participate in pair programming sessions as well as propose improvements in the way or working

You facilitate and participate in technical decision making sessions for your teams

You stimulate technical growth of the team members through review of the work, identifying knowledge gaps and by writing exemplary code
You monitor the performance and technical quality of the teams in your domain, and communicate and resolve possible impediments, together with your colleagues in town planning

You identify new technological improvements and opportunities, both within the company and in the industry
Vereisten
This is how you make a difference

You write exemplary code and review your team members' code

Ideally you are familiar with (parts of) our tech stack: Typescript/React in the frontend, and Scala/Akka/ZIO in the backend, Python for tooling/CI-CD, all running on K8s.

You have acquired deep technological skills over the course of your career and maintain your credibility by getting involved with the nitty-gritty when necessary

You are eager to build up new domain knowledge related to renewable energy

You can explain, convince and inspire team members and other colleagues

You'll be helping out with / overseeing architectural designs for new features originating from the business and have a desire to contribute to the bigger picture

You are enthusiastic about functional programming

You have proven experience in building backend (micro)services and have worked on complex full-stack projects before

What do we offer?
An office in the center of Amsterdam

A career within the pioneer of the Dutch energy market

An ambitious, innovative and dynamic work environment

You have the option to work remotely and for a good work-life balance we strive to work in a hybrid manner

We believe that you never stop learning, therefore you will receive a yearly development budget

A tasty and organic lunch every day

The chance to be your authentic self within the Vandebron culture

Our quarterly Hackathon, (team)events and monthly company update concerning our mission

Discount on your energy contract with Vandebron

Chats and laughter at our (sunny) roof terrace or in our garden

Interested?
Maybe you don't fit all these requirements but you still think you're the right person for the role, still apply :). At Vandebron we believe in diversity, inclusiveness and equal career opportunities. Be your authentic self and it's totally okay with us if you don't mention your gender or date of birth on your resume. If you are as enthusiastic as we are, please apply via this page. Not convinced yet and do you have questions? Feel free to ask them via Minkevandijk@vandebron.nl
Amsterdam
,
Noord-Holland
,
Nederland
Amsterdam
,
Noord-Holland
,
Nederland