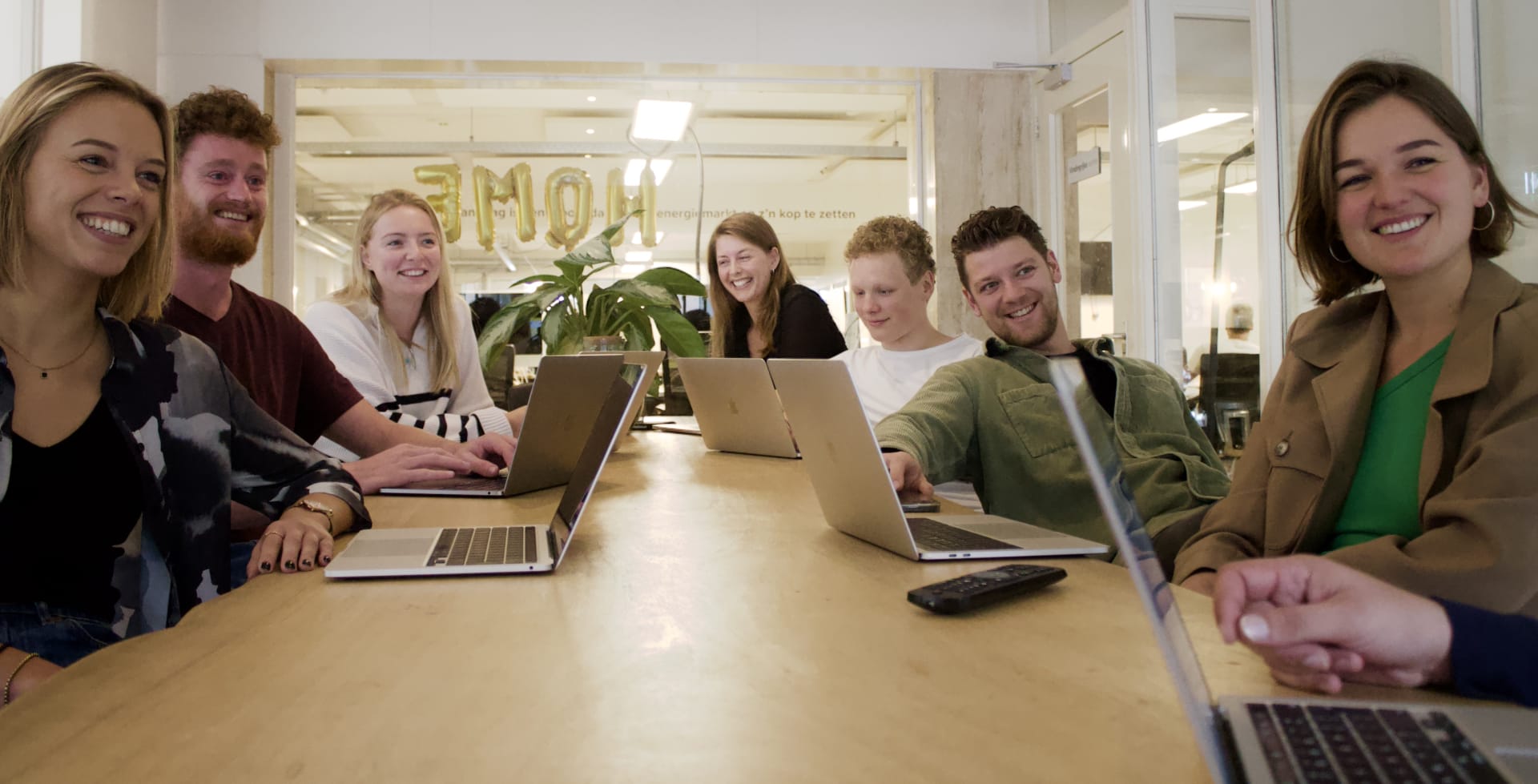 Flow (Scrum) Master
Amsterdam

,

Noord-Holland

,

Netherlands

Tech
Job description
We are Vandebron

Vandebron is the challenger within the Dutch energy market and is there to ensure radical transparency. At Vandebron you choose from whom you buy energy and where your money goes. We are pioneers, because at Vandebron we develop smart energy applications such as 100% green and smart charging. As an innovative Tech Scale-up, we strive to make the energy market even more sustainable. Our mission is crystal clear: 100% sustainable energy in the Netherlands as quickly as possible.

This is where you'll end up

As our new Flow Master you'll work at the Digital department. Digital is the department within Vandebron that is responsible for developing all the digital products that Vandebron offers to our customers and energy producers. The products vary from customer-oriented, such as the consumer website, to innovative grid-oriented products, such as connecting wind turbines, charge points, solar panels and batteries. Each product has his own development team(s), which we organize around value, flow and autonomy. You'll be the Flow Master (next to two other Flow Masters) of one of the domains, with currently 2 development teams each. The domains are Marketplace, E-Mobility and Energy Services. As a Flow Master at Vandebron Digital, first and foremost, you're responsible for helping the domain and its team(s) to reach their full potential.


Why Flow master and not Scrum master?
In order to evolve as a company, agility is key for Vandebron. We believe we can achieve this by being in a state of flow; constant delivery of value and doing the things you enjoy with full focus. This requires the right mindset, behavior, approach and support. Although Scrum is a very useful framework, we believe we need more to achieve flow and therefore agility. That's why we choose to call it a Flow master as our intention is to optimize flow and not scrum.


What are you going to do?

You help the organization with adopting the Agile mindset and supporting methods (e.g. Scrum). You focus not just on the rules, but mostly on the values and principles

You guide the domain and its team(s) in becoming high performing through coaching, mentoring and teaching on how to achieve a state of flow

You nurture good team dynamics that include psychological safety and foster a participatory environment

You improve the Digital department as a whole in a team of Flow Masters and drive change initiatives that improve value, well-being, speed and quality

You support the Product Owner(s) with effective product management practices

You coordinate and facilitate sprints and help the domain to have the right interactions at the right time; inspecting and adapting their product(s), approach and behaviors

You help individual team members grow and learn, and serve as a Vandebron representative in this

You coach the development teams in self-management and cross-functionality

You own and solve impediments that are in the way of the teams and that they can't resolve themselves

You facilitate coordination and teamwork between the different development teams
Job requirements
This is how you make a difference

You can inspire change

You're eager to learn, willing to give and receive feedback and open about your personal challenges

You are fearless in creating the right atmosphere for collaboration

You have solid examples of you being a people coach in a dynamic tech environment

You have a good eye for team dynamics and are able to influence these in a constructive way

You're able to connect with all roles in the organization (Directors till Developer), call it networking

You understand what Agile is about and the concepts of flow

You thoroughly understand modern digital product development

You're able to design and give workshops about Agile ways of working

You're able to coach people in their personal development (technical craft development is a pre)

You have strong facilitation and communication skills

You don't have all the answers, but help the team do their best thinking


What do we offer?
An office in the center of Amsterdam

A career within the pioneer of the Dutch energy market

An ambitious, innovative and dynamic work environment

You have the option to work remotely and for a good work-life balance we strive to work in a hybrid manner

We believe that you never stop learning, therefore you will receive a yearly development budget

A tasty and organic lunch every day

The chance to be your authentic self within the Vandebron culture

Our quarterly Hackathon, (team)events and monthly company update concerning our mission

Discount on your energy contract with Vandebron

Chats and laughter at our (sunny) roof terrace or in our garden


Interested?
Maybe you don't fit all these requirements but you still think you're the right person for the role, still apply :). At Vandebron we believe in diversity, inclusiveness and equal career opportunities. Be your authentic self and it's totally okay with us if you don't mention your gender or date of birth on your resume. We also care about your privacy and handle your data carefully. Under the GDPR, you are not required to provide us with any information about your health, race/nationality, and religion, and you may also omit your social security number (BSN) and passport photo from your job application documentation
If you are as enthusiastic as we are, please apply via this page. Not convinced yet and do you have questions? Feel free to ask them via Jordreukers@vandebron.nl
Amsterdam
,
Noord-Holland
,
Netherlands
Amsterdam
,
Noord-Holland
,
Netherlands